 YOUR ADVENTURE OF A LIFETIME AWAITS!


Awaken your potential and step into your power as a yoga teacher at our 2024 Spring Yoga Teacher Training program in the heart of Costa Rica!
Explore the deep connections between mind, body, and spirit, and earn your 200 Hour certification while immersing in the serene beauty of nature.
Your transformative adventure awaits!
GET 200 HOUR CERTIFIED WITH AN IMMERSIVE,
UNFORGETTABLE EXPERIENCE
Join us March 7-23, 2024 and dive deep into the practice of yoga for a 17-Day, 200-Hour Yoga Teacher Training. This is an intensive program that will be physically, emotionally, and spiritually transformative. Take the leap with us and explore your path of self discovery, exploration, growth, community, and culture.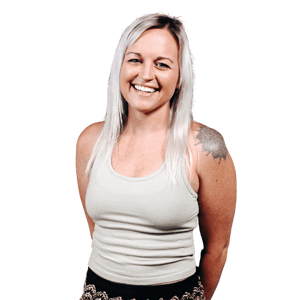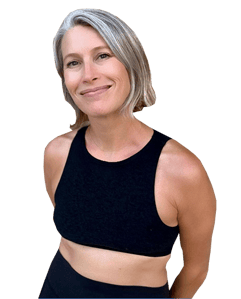 Meet your lead trainers, Courtney and Devon, both 500-hour certified yoga trainers. Courtney, a master of Ashtanga and Vinyasa, infuses her teachings with passion and precision. Her deep understanding of alignment and anatomy ensures a safe, dynamic practice.
Devon, a Hatha and Restorative yoga expert, blends mindfulness with movement, nurturing a holistic practice that nurtures spirit and body.
Together, their expertise will illuminate your 200-Hour Training experience!
200-HOUR CURRICULUM INCLUDES:
✔ Introduction to a wide range of yoga topics
✔ Overview of chakra system and subtle body
✔ Vinyasa style yoga training with a strong focus on weaving through intention
✔ Foundational lessons to build upon for a lifetime of continuing education
✔ Alignment principles for every body
✔ Sequencing, cueing, pacing, and practice teaching
✔ Anatomy, physiology, and biomechanics of the human body
✔ Props, variations, and holding patterns of 100+ poses
✔ History of yoga over the past 4000+ years
✔ Exploration of ancient texts, including the Upanishads and Yoga Sutras
✔ Practices of pranayama (breathwork) and meditation techniques
✔ Applied philosophy through authentic relating activities
✔ Lasting friendships that go far beyond graduation
✔ Responsibility of increasing equity and belonging in yoga
✔ Professional development guidance to become a yoga teacher
✔ Access to Graduate Program to work with underserved local communities
7:30am Practice & Meditation
9:30am Breakfast
10:00am Alignment/Anatomy Lab
12:00pm Teaching Methodology
1:30pm Lunch
2:30pm Philosophy/Discussion
5:45pm Closing Restorative
6:30pm Dinner/Free Evening
ROOM PACKAGES
Payment plans are available for all room packages.
All *Early Bird pricing is available until December 7, 2023 for all packages.
Double Occupancy
2 Left
SUPER EARLY BIRD SPECIAL: $4,300
(Sold Out)
*Early Bird Pricing: $4,500
Full Tuition: $5,000
Single Occupancy
1 available
*Early Bird Pricing: $4,800
Full Tuition: $5,300
Triple Occupancy
6 available
*Early Bird Pricing: $4,600
Full Tuition: $5,100
*We have limited rooms available with AC, please reach out to the lead trainer for requesting this as they are first come first serve.
Where do I need to fly into?

Please book your flight into SJO, or San Jose airport in Costa Rica (be sure not to choose the California San Jose!). Shuttles will pick you up at the airport and take you to the Villas. Please arrive to SJO by 2pm on March 7th.
Are meals included?

Dinner will be included the first evening, and only breakfast the last morning. All other days in between, breakfast and lunch will be included. Dietary restrictions will be accounted for.
What is around the area?

The Villas are located in Quepos, along the west coast of Costa Rica. They are a short 10 minute walk to the town center where you will find plenty of shops, restaurants, and grocery stores.
What do I need to pack?

Bring your yoga mat, manual (you will need to pick this up before the start date), required books, an extra notebook, bug spray, a rain coat, hiking shoes or tennis shoes, bathing suits, water bottle, plenty of yoga clothes!
What is the bedroom situation like?

Depending on which package you choose, you will be in a single, double, or triple shared room. Bathrooms are shared.
How much free time will I have?

The intensive training offers long days full of content. Some lectures will be held outside of the villas with your option to stay after the day's session is over. Two afternoons will be free for you to explore. At least one excursion will be planned for the group. There is not a lot of free time, so if you desire more time to explore the beauty of Costa Rica, we encourage you to arrive a bit early, or stay a bit late!
What does a typical day look like?

We start the days at 7:30am and end at 6:30pm, with an hour for lunch in between and a short breakfast break. Morning sessions are broken up into learning about the poses, anatomy, and alignment. Afternoons are saved for deep diving into yoga history and philosophy. We end the days with various restorative practices, including yin, restorative, yoga nidra, meditation, and breathwork.
Will I be able to teach yoga at the end?

You will be certified to teach yoga at the end of the training. Most students who take part in intensive trainings like to spend some extra time teaching casually before they teach in a studio, but our hope is that you will feel ready to do that when the time is right!
Do I need to bring extra money?

You will need to bring extra money for your dinners and any groceries you want, as well as any extra activities you'd like to take part in that are not a part of the curriculum. There are ATMs that are walkable from the Villas. Costa Rica accepts USD, or you can get Colones.
"The YTT with Black Swan was not only life changing in so many ways, it fostered a loving safe space for authentic connections with other yogis on their journey through the human experience. Our teachers were outstanding in their teachings & were committed to cultivating a beautiful experience that will be with me always." - Tonimarie
The experience I had in Costa Rica was once in a lifetime. I felt feeling empowered, centered and whole. Completing YTT in 2 weeks is challenging and intimidating but it can be nurturing and fulfilling all at the same time. If you're seeking deeper connection and inner purpose, you'll find it in CR! – Gigi
I went to BSY YTT to reset, learn, and possibly heal my back pain. Not only did YTT deliver on all three, it also created an environment where I unlocked part of myself I didn't know was there. Plus I formed relationships in 16 days that will last forever. – David